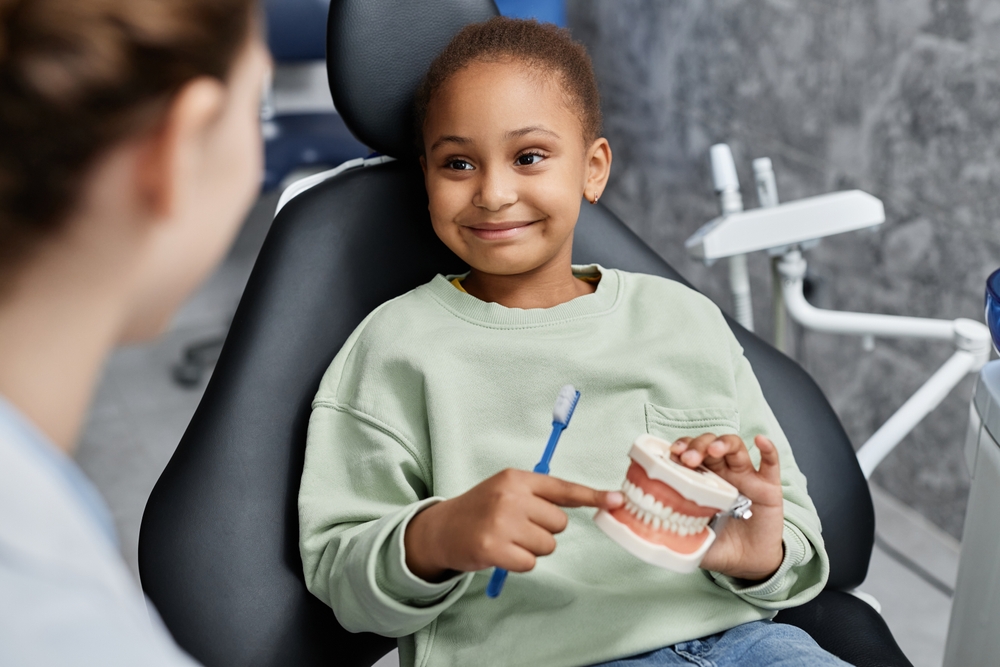 It is possible to restore an area of your child's teeth if it has been affected by decay or anything else. Unlike in the past, when amalgam (mixture of metal alloys) was the primary material for dental fillings, a lot has changed. Now, children can get tooth-colored fillings that will restore the shape and function of their teeth without any side effect. 
What are Tooth-Colored Fillings? 
Tooth-colored fillings are composite fillings that are made from a mixture of resin, glass or quartz, and porcelain ceramics. These composite fillings are resilient and long-lasting. They do not pose any danger to your child's oral health. Children's tooth-colored fillings are custom colored to match children's teeth color. It is impossible for an untrained eye to notice them. 
What Are the Reasons for Children's Tooth Colored Fillings? 
Children's tooth-colored fillings are primarily used for two major reasons, including: 
Restoration of a small to a medium-sized cavity in children 

Restoration of a chipped front tooth.  
In addition to restoring the appearance of a tooth, fillings also make it possible for the child to use the teeth the way he/she will use natural teeth. They may not be as strong as natural teeth, but they are resilient enough to serve the purpose of natural teeth. 
Children's tooth-colored fillings are becoming popular because of their aesthetic appeal. As the name suggests, they look very much like natural teeth and are practically invisible to untrained eyes. It will be almost impossible for anyone to tell that your child has had dental fillings. 
What Is Involved in Children's Tooth Colored Fillings? 
When you bring your child for tooth-colored fillings in Amor Kids Dentistry, our experienced pediatric dentist, Dr. Heivi Kim, will examine the child's mouth to determine if that will be the right procedure. If that is the case, the dentist will discuss the procedure further and answer any question you or the child may have. 
The actual procedure starts with the administration of an anesthetic. When the child is calm and relaxed, the dentist will remove the decay, clean and prepare the affected area before filling with the composite material. 
Book an Appointment 
Do you think your child is a good candidate for children's tooth-colored fillings? Book an appointment with us.