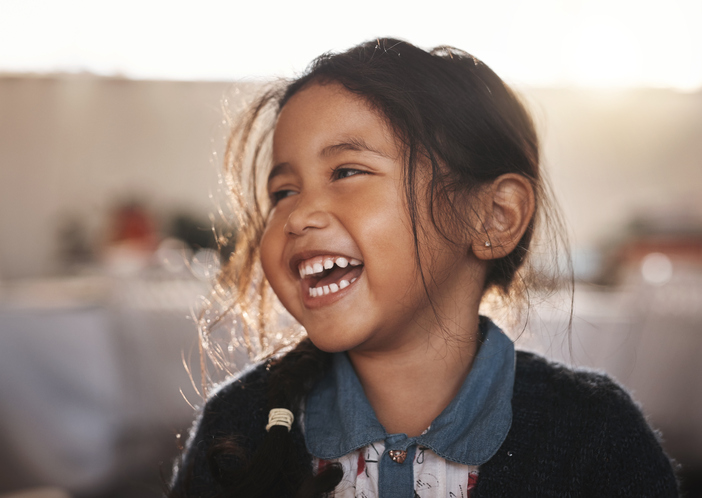 Your child's primary teeth are important, and visiting a pediatric dentist allows you to actively participate in ensuring that your child incorporates important dental hygiene practices that will help them keep their permanent teeth in great condition for a lifetime. This includes visiting the kid's dentist and keeping regular dental appointments as recommended. 
As the first teeth begin to emerge, the dentist can assess your child's oral health and ensure that new teeth develop normally, and then keep track of growth and development in subsequent visits in order to anticipate dental concerns and intervene in a timely manner before they worsen.
But the first visit is largely meant to familiarize your child with being in the dentist's office and comfortable in the dental chair to prevent unnecessary fear or anxiety in subsequent visits. The first visit focuses on showing your child the fun aspects of a dental checkup, like riding the dental chair, counting the number of teeth, or introducing your child to the common dental tools. 
Even as these fun activities go on, the pediatric dentist will still be able to check your child's mouth and provide instruction on how to ensure optimal oral health for your child. 
Don't leave without expert tips to care for your child's mouth 
A professional kid's dentist is trained to provide you with easy, expert pointers on how to care for your child's mouth at home. 
Typical advice includes:
The proper technique to brush and floss your child's teeth 
Your child's eating habits and best practices to protect the teeth and gums, like reducing the intake of foods rich in sugar and starch that feed bacteria in the mouth 

Avoiding harmful habits like the baby sleeping while nursing or with a feeding bottle and thumb-sucking

The specific condition of your child's mouth – teeth and gums 

Proper at-home care habits, such as use of mouthwash, use of fluoride, and proper nutrition
Before the first visit (or even during subsequent visits), you should prepare a list of questions and concerns that you have about the oral health of your child. Your dentist will automatically provide you with some basic oral care education, so you will leave the office well-informed anyway.