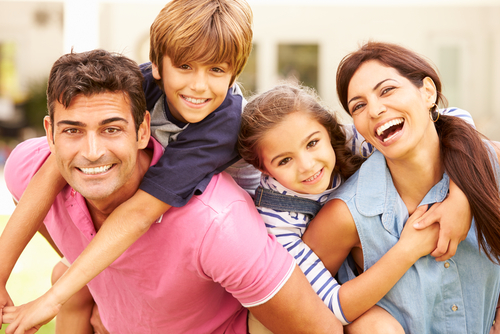 There are several types of dental fillings, but the most popular ones today for kids are tooth-colored fillings. These fillings are made in a way to mimic the natural appearance of your teeth, plus they're strong enough to restore the form and function of a chipped or decayed tooth. Moreover, they can be used to treat very small cavities that are hard to fill using other materials like amalgam. Another advantage of tooth-colored composite fillings is that they are easy to repair. Fillings tend to wear over time and may be damaged in the event of an accident. Composite fillings can be easily reapplied without having to remove the original filling which make it a simple procedure for kids.
What are the benefits of tooth-colored fillings?
The advantages of tooth-colored fillings include:
Tooth-colored fillings are made from composite resins and porcelains. They are safe, comfortable, and react more like your natural teeth.
Composite fillings offer a firm bonding with your teeth which creates stronger, more protected, and comfortable dental fillings.
Dental fillings restore the structure, look and feel of your teeth. These teeth restorative materials help to recreate tooth that not only looks natural but responds effectively to biting force.
White fillings can be used on front and back teeth without compromising aesthetics. And they can be replaced if damaged.
Are tooth-colored fillings the best choice for my child?
The key to determining if tooth-colored fillings are the ideal option for restoring your teeth is to seek consultation with your dentist. When recommending fillings, your pediatric dentist will take into account the current condition of your teeth, the location of the teeth involved, the size of the area to be restored, and the biting forces being placed on the teeth. That way, you can achieve a healthy-looking smile.
To find out the best tooth restoration options for your child, schedule your consultation with your Los Angeles pediatric dentist today!