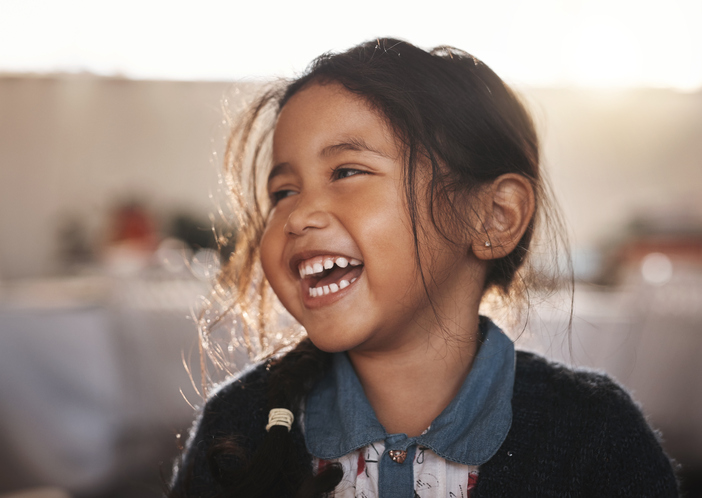 Tooth-colored fillings are one of the latest developments in modern dentistry. These natural-looking dental fillings are being used today to replace amalgam or metal materials in repairing teeth that have decayed, fractured or chipped. They are designed to mimic the natural look of your teeth so it's virtually impossible for anyone to notice the difference between the filled tooth and your child's natural teeth. 
Tooth-colored fillings can be recommended for both restorative and cosmetic dentistry applications, including:
Closing gaps between teeth

Straightening teeth 

Repairing chipped teeth

Repairing decayed teeth
Tooth-colored fillings are made from composite resins and porcelains. They are safe, comfortable, and react more like your natural teeth.
Benefits of tooth-colored fillings
Tooth colored fillings:
Can be used to treat very small cavities that are hard to fill using other materials like amalgam. 

Are safe, comfortable, and react more like your natural teeth.

Are easy to repair, since the material is not as durable as tooth enamel, and so it tends to wear over time. It can also be easily reapplied if damaged in an accident..

Offer a firm bonding with your teeth which creates stronger, more protected, and comfortable dental fillings

Restore the structure, look and feel of your teeth. These teeth restorative materials help to recreate teeth that not only look natural but respond effectively to biting force.

White fillings can be used on front and back teeth without compromising aesthetics. And they can be replaced if damaged.
The right candidate for tooth-colored fillings
The key to determining if tooth-colored fillings are the ideal option for restoring your teeth is to seek consultation with your dentist in Los Angeles. When recommending tooth-colored fillings, Dr. Heivi Kim will take into account the current condition of your teeth, the location of the teeth involved, the size of the area to be restored and the biting forces being placed on the teeth. That way, you can achieve a healthy-looking smile.