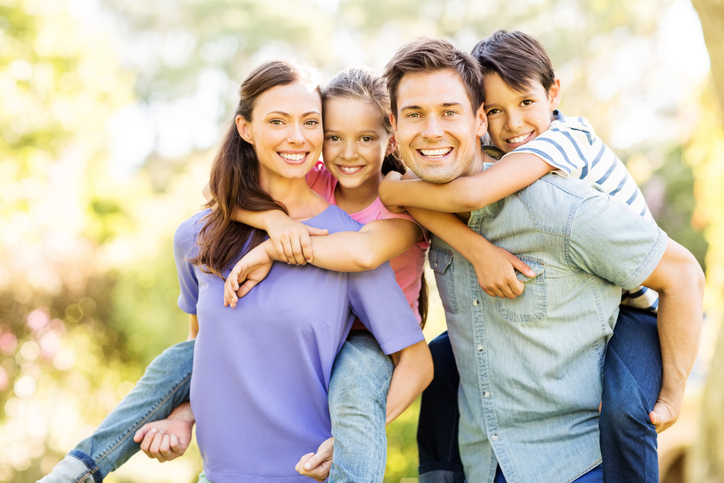 Family dentistry is a popular service many dentists offer to make dental visits more convenient for patients.  In addition, the family dentist near you understands how to care for each of your loved ones from the youngest to the oldest.
What to Look for When Choosing a Family Dentist Near You
By choosing the best family dentist near you, you can guarantee your whole family will receive the proper dental care necessary to maintain their oral health.  Before choosing your dentist, there a few things to consider, including:
Education – When looking for dentistry services, qualification should always come at the top. The dentist you choose should be either a doctor of dental medicine (DMD) or doctor of dental surgery (DMS) as proof that they have undergone both pre-dental college studies for a minimum of two years and four years of undergraduate dentistry training.
Client Reviews – The best person to tell you about a service is someone who has enjoyed the service. Review sites can be the best place to get honest opinions about a prospective dentist before hiring them. Past clients will give you a glimpse of the kind of customer service you should brace yourself for, how the office handles emergencies etc. Consider dentists with the highest ratings and a combination of most reviews and most positive reviews. Of course, you want someone who has served thousands but still has a 4.5-star rating.
Suitability – Quality services would be nothing without convenience. Your dentist should be in a position to treat you when you need the treatment, i.e. they should be open on days and hours when you are available to schedule an appointment. Also, their office should be near enough to your home such that you can always make it there on time, in case of emergencies, for instance.
To find out more about family dentistry near you, contact your Los Angeles dentist to schedule an appointment.