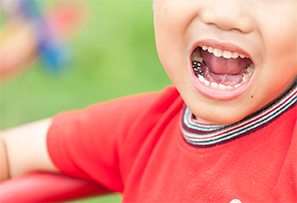 Stainless steel crowns are all-ceramic crown that are worn by people who have teeth problems. Stainless Steel Crowns help in enhancing the look of their tooth. It is an incredible way to restore any stained or disfigured tooth with a new one.
At Amor Kids Dentistry, we are always ready to provide you with effective approaches to restore the lost glory of your teeth, offering you the beautiful, shiny set of teeth you always wanted. Amor Kids Dentistry is definitely the prefect option to do your Stainless Steel Crowns in Los Angeles. Our crowns are very durable, strong, and long lasting. Coupled with its distinct beauty, with our dental crown, you have it all.
Difference With Regular Dental Crowns
Amor Kids Dentistry provides you with dependable Stainless Steel Crowns services. Our aim is to help you restore your discolored, broken, tooth to its natural glory. We are always committed to offering you a truly appealingly, attractive appearance. The various kinds of Dental Crowns usually are:
All Ceramic Or All Porcelain
These types of crowns will totally match the color of your teeth. You will be offered a concealed look. In case you are hypersensitive to metal, these ceramic or porcelain crowns are the perfect choice for you. They look spectacular for your teeth's path.
All Metal
If you are ready to sacrifice visual appearance for strength, simply go for an all metal dental crown. The only thing is that the color will be different from your teeth's color.
Porcelain-Fused-To-Metal
Porcelain-Fused-To-Metal is a flawless combination of metal and porcelain. Stainless steel crowns made from this are very strong and durable. They will also look exactly like the color of your teeth. However, they may appear as dark lines around your tooth. You will absolutely admire them.
What We Do
For children, a stainless steel crown is used to fit over a primary tooth that's been prepared to fit it. The crown covers the entire tooth and protects it from further decay. When the primary tooth comes out to make room for the permanent tooth, the crown comes out naturally with it. In general, stainless steel crowns are used for children's teeth because they don't require multiple dental visits to put in place and so are more cost-effective than custom-made crowns.
Restore Your Smile Today with the Best Stainless Steel Crowns in Los Angeles
Amor Kids Dentistry offers you the best dental crown services to restore your beautiful smile. Even if you are looking to finish off other procedures like dental implants, our stainless steel crowns are perfect to get the job done.
Each and every one of our services are aimed at restoring your tooth's form and function. They are very affordable. Call us today on 323.759.1523. Our team of well experienced dentists are always available to attend to all your concerns.